Meet the Faces Behind Becker Engineered Systems
A Committed Engineered System Team
Becker Engineered Systems has a core team of people with an average tenure of 24 years.
Our commitment to culture helps us attract and retain the best talent.
Misty Brammer
Misty is the Technical Support Sales Specialist at Becker. She attended Miami University and provides technical assistance to customers with the best solution for the desired application. She's also responsible for maintaining proper inventory levels and maximizing management efficiency. Misty enjoys reading, riding her motorcycle, camping with her family, and has always thought being a forest ranger would be fun.
Eric Grote
Eric has been with Becker since 2001 and had experience in both the lab and service tech industry for Nalco Chemical before coming to Becker. He has an Associate's degree in Science, and a Bachelor's in Business from Miami University. In his free time, he enjoys camping, golfing and fishing.
Carrie Hogeback
Carrie is our Order Processing Specialist and handles accounts payable. Her favorite thing about working at Becker is the fun, family environment filled with open conversation and helpful feedback that makes Carrie appreciate her team even more. In her free time, she enjoys camping, swimming, and spending time with her two adult children. Carrie loves her role at Becker, and has a passion for interior design and home décor.
Heather Hotlosz
Heather is the VP of Finance and Business Analytics at Becker. Her background includes public accounting experience at Barnes Dennig, Deloitte and Touche, and Grant Thornton. In addition to her wide range of experience in the financial industry, Hotlosz holds an MSBA in Taxation and an MBA from Xavier University with Creativity, Innovation, & Entrepreneurship and Values Based Leadership Concentrations. She also has continued additional training and coursework with the AICPA and Goering Center Leadership Development Program.
Alex Stegeman
Alex has over 16 years of experience in the chemical injection industry and completed a 4-year plumbing apprenticeship that resulted in a Journeyman license. He enjoys his role as an Application Engineer and helping customers find the best equipment to provide optimal results in their specialized applications. His hobbies involve working out, playing volleyball, spending time with his family and cooking. He dreams of running his own restaurant one day.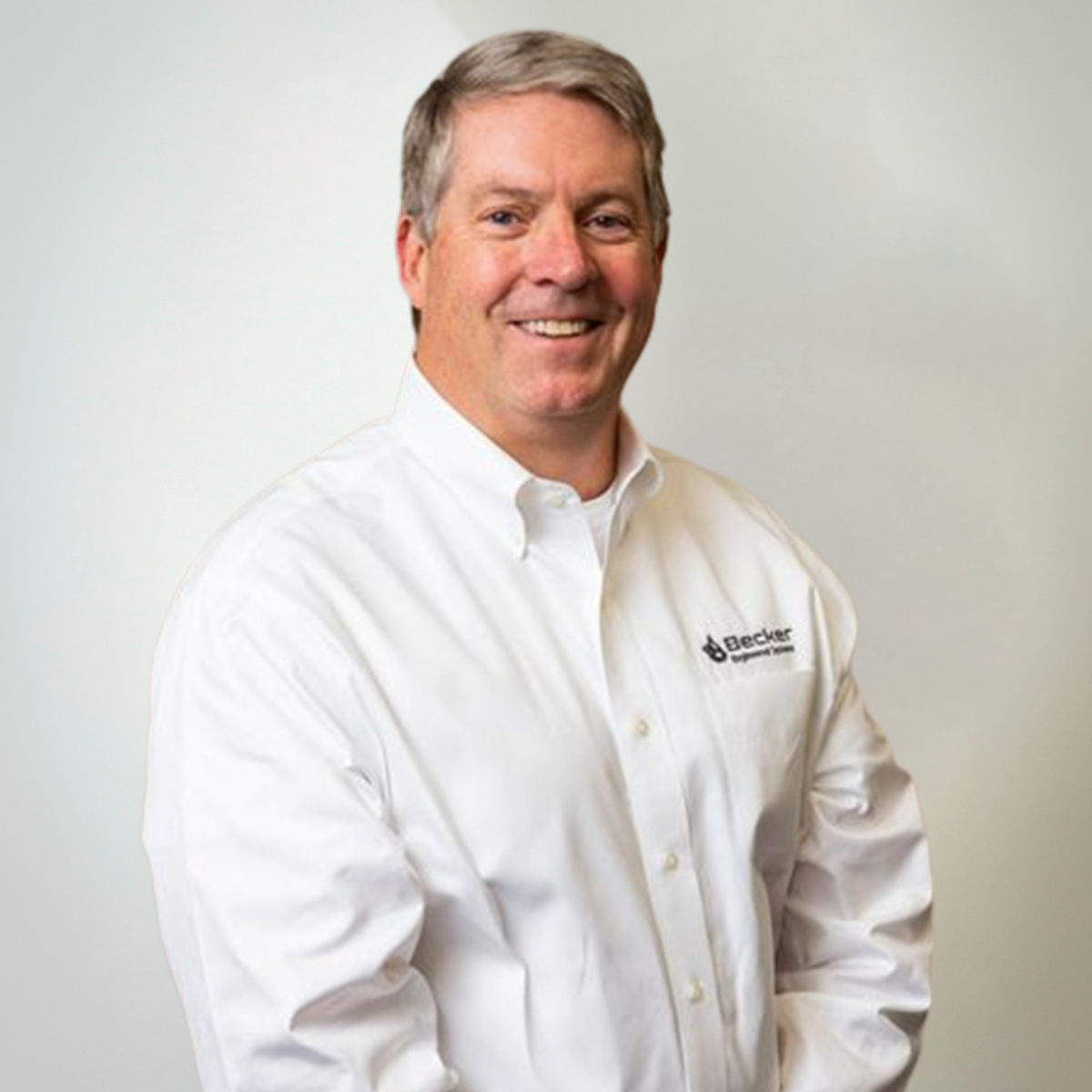 Greg Tankersley
Greg has over 26 years of experience in B2B industrial services, maintenance, and distribution spaces. He currently serves as Becker's President and Partner, overseeing the company's strategic plan and growth. He has his MBA in Finance and his Bachelor's in Business Administration. Greg loves working alongside his team while talking about business, telling stories, and sharing much laughter, and he is proud of how Becker consistently delivers quality to work to their clients. In his free time, he enjoys working on his farm in Kentucky.
Evan Humpert
Evan is in his 2nd co-op term with Becker. He is a senior chemical engineering major at The Ohio State University. Evan utilizes his education in 3D modeling, reviewing pump specifications and system builds. At a recent montly team meeting, everyone shared something good. Evan's reply, "I feel so welcomed here and truly part of the team. My othere classmates who talk about their co-op experiences do not enjoy the same experience I am getting." Favorite part of working at Becker - "Everyone is eager to teach me new and useful skills I will employ throughout my career. I have learned a great deal about the Becker product offering and an immense amount of knowledge about the chemical industry. During my time here, I have been building systems, 3D modeling and designing custom builds, and traveling for on-site customer service. I am happy to continue working and learning new things for my second summer at Becker."
Jake Zielinski
Jake is entering his junior year at UC studying Biological Sciences. Favorite part of working at Becker - "This is such a cohesive group of people who make work seem easy and enjoyable. Working at Becker has pushed me out of my comfort zone. I am learning many aspects of the business and essential work skills that will help me in my future". Jake is the son of long time Becker Engineered Systems employee Rich Zielinski. He does shipping, receiving, and other support needs for custom delivery.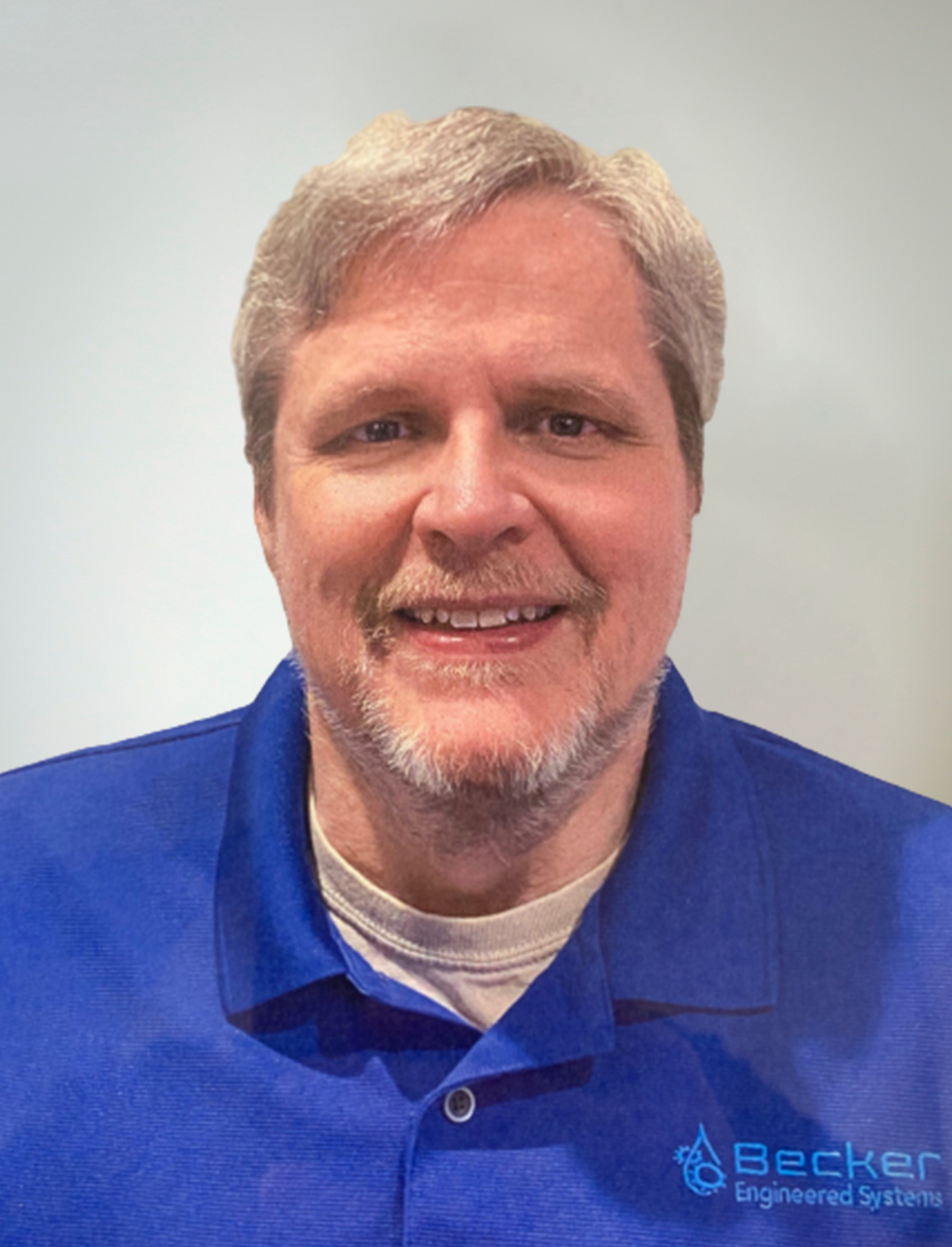 In Memoriam - Rich Zielinski
Rich lost his battle with ALS. January 10th, 2023. Rich spent his entire career at Becker as an Application Engineer. He took great pride in all the details of our solutions and solving complex problems for our clients. Rich spent time in the Navy before joining the Becker Team more than 22 years ago. He was highly involved in the scouts and was an avid Buffalo Bills fan. You'd always count on Rich's keen wit and intelligence to make any meeting more than you expected.
Pete Effler
Pete brings a strong engineering and business background to Becker. He has served as Chief Operating Officer and CEO of Modern Insurance Group. He is an adjunct professor at the University of Notre Dame, Mendoza School of Business, and is a proud investor and mentor with the Queen City Angels.
Dan Leahy
Dan was with Hydro Systems as VP of Operations when they grew from $20mm to $100mm. His experience with Hydro Systems brings added depth of supply chain, pumps, systems knowledge, and field services along with his numerous industry contacts and network. Dan is presently the Chief Operating Officer of Teron Lighting and an integral part of the board at Becker.
Don Morsch
Don has served as CEO, CFO and presently is leading mergers and acquisitions for Leadec. He knows the industrial space extremely well, along with the chemical sales industry and industrial applications. His knowledge and expertise are a monumental help at Becker.