Leading Chemical Feed Innovation Solutions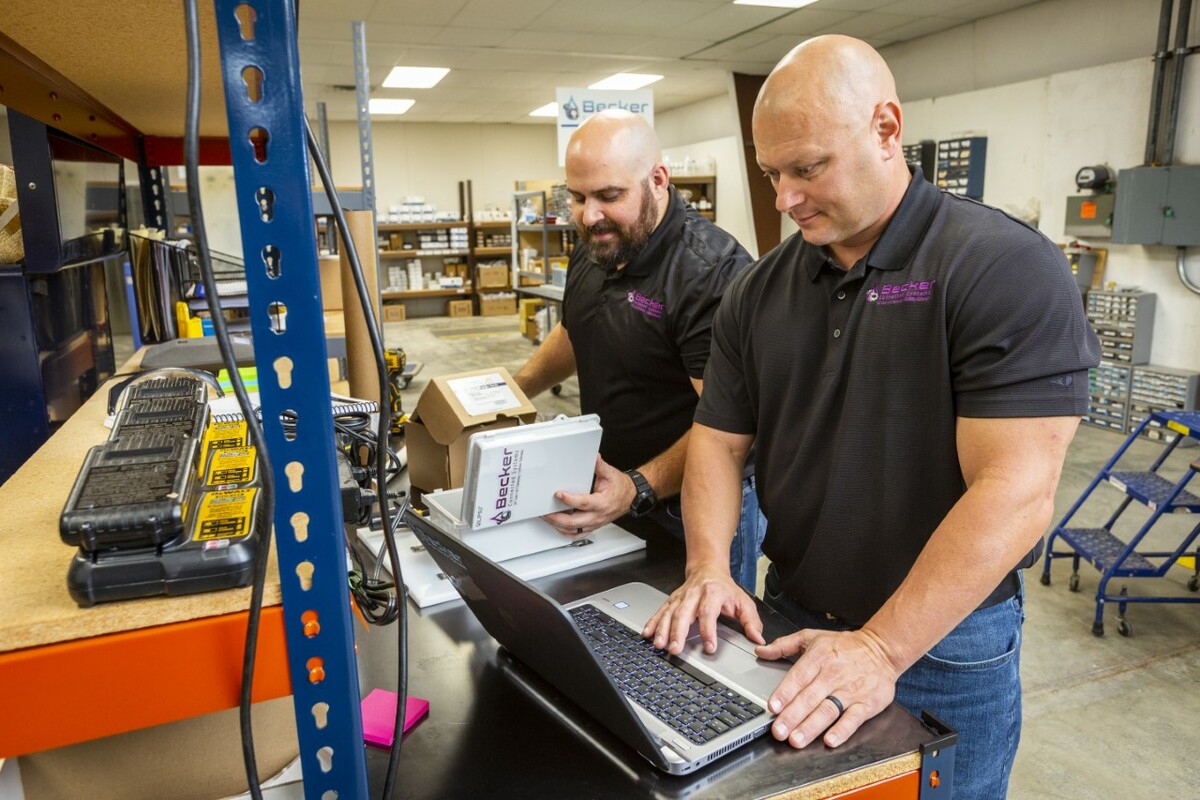 Years of Chemical Feed Innovation Solutions
Since 1977, Becker Engineered Systems has helped clients protect the valuable water systems in their control. In the 50 years since opening our doors, we've grown to become one of the largest distributors of Walchem products.
Our client-centered team brings more than 80 years of experience to every client, every job – large or small.
Important dates in our history
1977 – Becker Equipment was established in Hamilton, OH
1983 – Moved to the current address
1990 – Became JL Wingert authorized distributor
1994 – Underwent 4,250 sf expansion
1995 – Became MyronL authorized distributor
2001 – Became Stenner Pumps authorized distributor
2001 – Became a Walchem Master Distributor
2012 – First of 10 consecutive GOLD standard awards as a Walchem Master Distributor
2018 – Changed name from Becker Equipment to Becker Engineered Systems
2019 – Became Peabody Tanks authorized distributor
2021 – Certified as a Women's Business Enterprise (WBE) 
2022 – Greg Tankersley became president and partner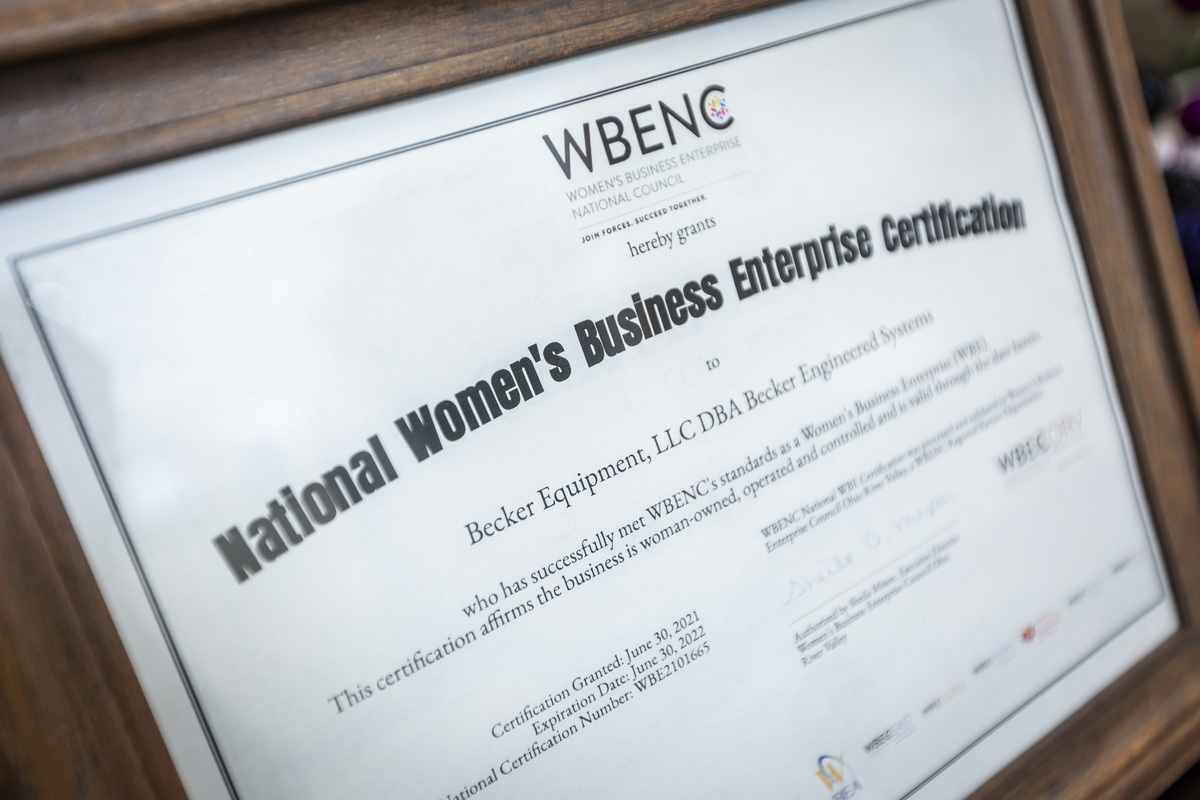 As a Certified Women Business Enterprise (WBENC), we approach our future of water treatment with one thought in mind: how can we get better for our customers, every day? We meet that question with proactive planning. We consult with Aileron, a leading organization whose goal is to help businesses thrive and transform. We conduct 15-minute check-ins with our team every day: how's it going? What's on tap today? How can we help each other? What obstacles can we get out of the way? And then we act on the answers.
We listen to our outside advisory board: a group of experts, and experienced business leaders who help us determine short- and long-term goals. We get our employees together with Lois Elrich Real Change Leadership Coaching to devise ways to grow and protect our culture because we know that our engaged and passionate team makes us better for our customers.
Our roots run deep, but every day, we're growing. How can our experience to help you? Let's talk