Becker Engineered Systems is Your

Chemical Feed

and Monitoring Equipment Specialist
For more than 45 years, Becker has proudly served the water industry as a premier distributor and value-added service provider. If you monitor or move fluid for water treatment, wastewater treatment, metal finishing, disinfection, agriculture and specialty chemical, we are your chemical feed and monitoring equipment design specialists.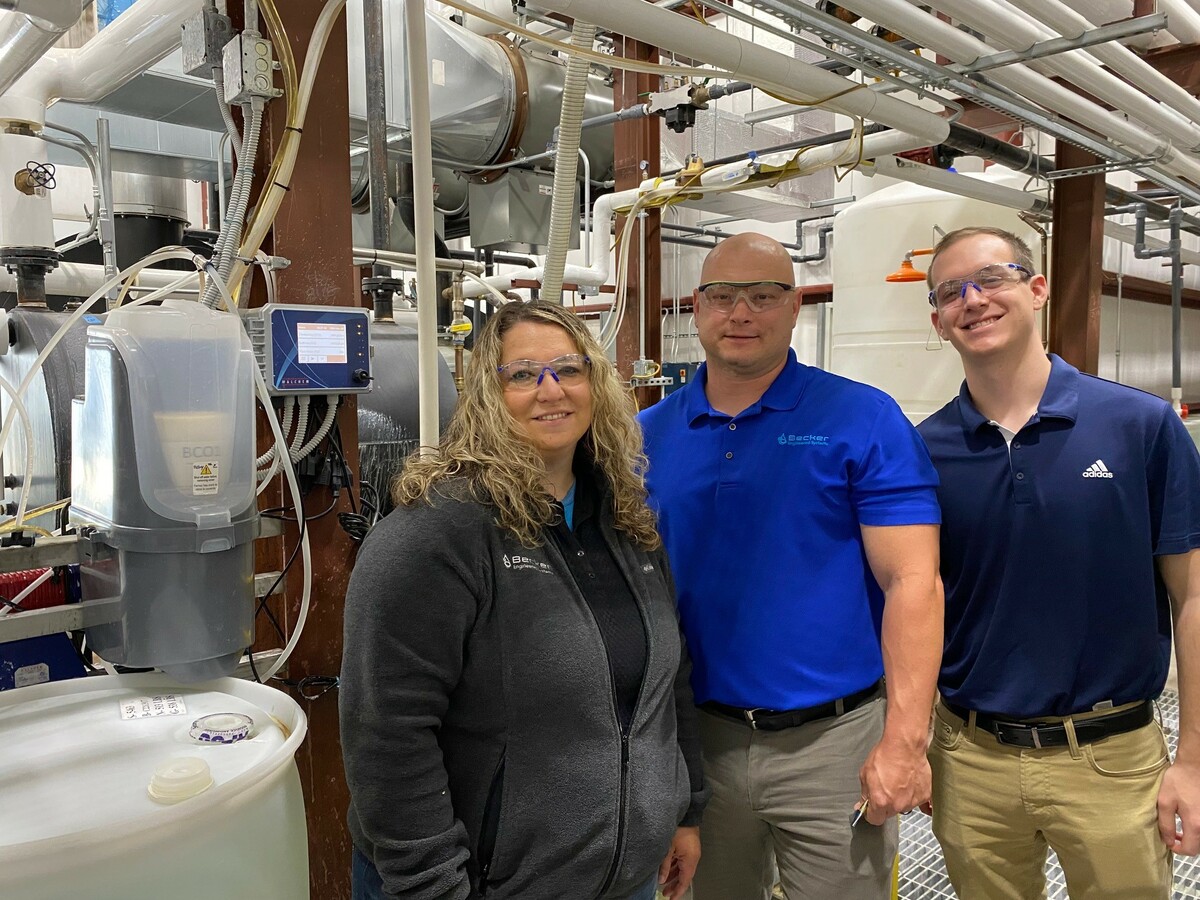 THERE'S POWER IN NUMBERS
24
YEARS
Average Employee Experience
5
DAYS
Average PO to Shipment
12
YEARS
Walchem GOLD Distributer
#1
LOCATION
Midwest
Headquarters
I have been a customer and dealing with Becker Engineered Systems for the last sixteen years. They really know their products. I have been extremely satisfied with their depth of knowledge and ability to explain why what they are offering is the right unit for your particular application. They back everything with advice, parts, and supplies to keep the equipment running too. Here's to another sixteen!!
Misty is outstanding. Every time I speak with her she finds a way to shine a light on what could be a dim situation. She is always positive, upbeat and incredibly helpful. Today when I called in to ask about facts and specs on Walchems EZ metering pumps she went the extra mile to explain the parts and their functionality. She not only gave me the fish, but she provided me with the information where I could teach myself to catch my own by showing me where to find the information and what to look for. In short, she not only provided me with the answers I was seeking she also helped me become a better member of my team.
I have been in the technical side of manuf. for many years dealing with hundreds of various suppliers. I started using Becker 35 plus years when they were a small 2 man operation. They always came thru with the equipment I need or parts that were critical for sustainable operation. As most companies go, as they expand the service and support drops off. This has never been the case with Becker. They have grown this business but, their service, expertise and honest approach is still the same. They offer a wide amount of controllers, pumps and related water treatment equipment but they also assist with engineering problems and trouble shooting.
We Provide Water and Wastewater Equipment Solutions for many Industrial, Commercial, and Municipal Facilities
If your company needs water and wastewater treatment system solutions for irrigation, disinfection, agriculture, specialty chemicals, dialysis, hydro and aquaponics, craft brewing, and more, Becker Engineered Systems will skillfully develop water treatment solutions for you.